Improve Your Productivity 3X
Just a portable monitor? No way.
This portable monitor is an entire suite of office and entertainment features packed into the lightest portable touchscreen monitor ever.
Get rid of all the clutter in your briefcase or backpack. This monitor is all you need.
● Free Worldwide Shipping ● Easy 7-days return  
"Think of everything you wish your laptop had and put it in a laptop accessory, and you get something quite like this touchscreen portable monitor." 

"It's a lightweight touchscreen monitor with state-of-the-art components designed to enhance your workstation."

"The anti-glare 4K touchscreen is an absolute heaven-send for photographers who want to edit on the go, content creators, freelancers, designers, gamers, coders, and anyone who just desires an extra screen."

⭐️ ⭐️ ⭐️ ⭐️ ⭐️
"Best Portable Monitors of 2021"







True LED backlighting and vivid color
Ultra-responsive and durable
Use with all cables and all operating systems
Dual Hi-Fi speakers for immersive stereo sound

Seamless connectivity. No setup required

Compatible with Nintendo Switch, Xbox, PS4 and more
Plug into monitor to charge your devices

2X as brighter than our competitors
Lighter than an iPad at ~1lb or ½ kg

Low flicker, low blue light, and anti-glare

Lightning-fast 10 millisecond response time

The highest contrast ratio for brilliant color
Turn your phone into a 15-inch 4K touchscreen ​

Stays charged as long as you are

Compatible with all devices and softwares
Kickstand that doubles as a screen protector (sold separately)
⭐️ ⭐️ ⭐️ ⭐️ ⭐️
The brushed aluminum is really high quality for the price. Honestly a little surprised by how well built-it is. Screen is bright, and works with my laptop.
JESSICA
8 DEC 2020
⭐️ ⭐️ ⭐️ ⭐️ ⭐️
Given I've been working from home during the pandemic, I've gone through a few monitors and I can confidently say that this stands far at the top.
BRAD W
9 DEC 2020
⭐️ ⭐️ ⭐️ ⭐️ ⭐️
For a long time now I've lamented that there is a strong market for transportable displays that can travel and be set up on location.
DEAN RUTZ
15 SEP 2021
⭐️ ⭐️ ⭐️ ⭐️ ⭐️
Premium feel, the brushed aluminum is real nice. Plugged it into my phone and it works great.


ALEXANDER W
29 NOV 2021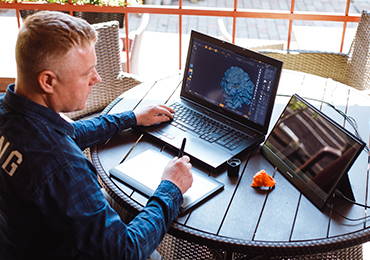 Provides precise color accuracy and ultra-vivid picture quality necessary for designers
Thin, durable, and easy to set up for the frequent business traveler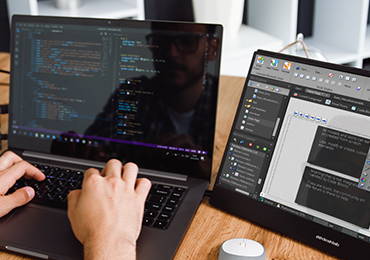 Provides full graphical fidelity and fast response time for developers who need more than one screen in their day to day activities
Brighter, faster and 100% lag-free, this portable is the most powerful portable gaming monitor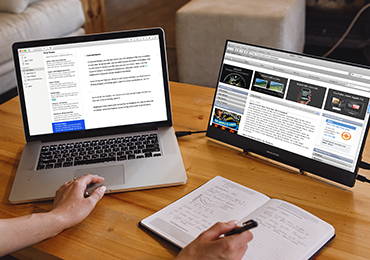 Super light and thin for your long study sessions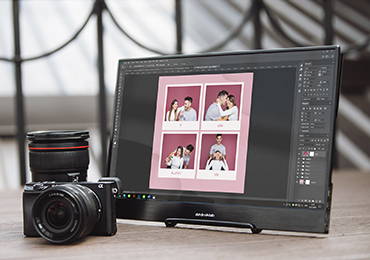 4K resolution and ultra-bright compatible for any lighting conditions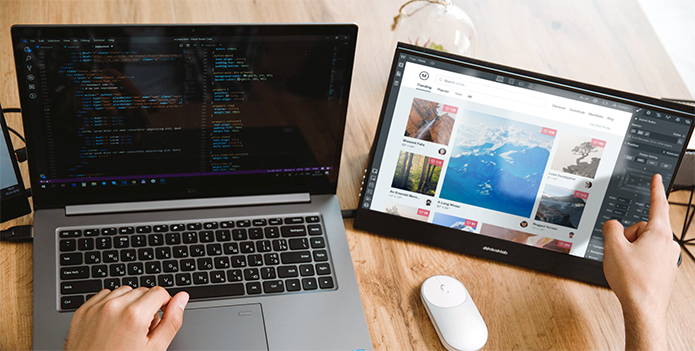 How much more could you get done by turning your laptop into a fully-functioning touch panel? This monitor's ultra-responsive touchscreen is perfect for design, music, management, chatting, and so much more. When your smartphone is connected to this monitor, it will appear as a desktop-style interface, allowing you to navigate your phone, apps, files, and more with the freedom of ten fingers, not just two clumsy thumbs! Or, connect a keyboard and mouse and get to work. You may never need a laptop again!
Tap, drag, pinch, zoom, scroll, or spin with your fingers for an amazingly natural and effortless touch
This touchscreen monitor has a lightning-fast 10 millisecond response time, so you're guaranteed the sharpest images and quickest performance possible. It's response time outdoes many laptops and other devices, meaning all your content will get an upgrade as it passes to 4K. Don't want to invest in a new laptop or phone? Give your device a powerful boost for a fraction of the cost by adding this monitor. Upgrade to cutting-edge graphics, sound, resolution, response time, and compatibility on any device in an instant.
---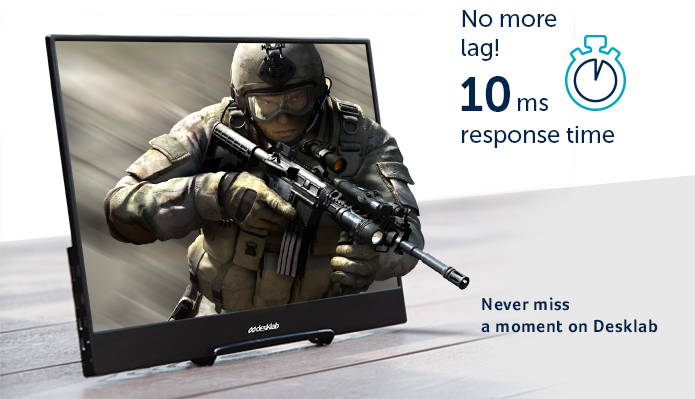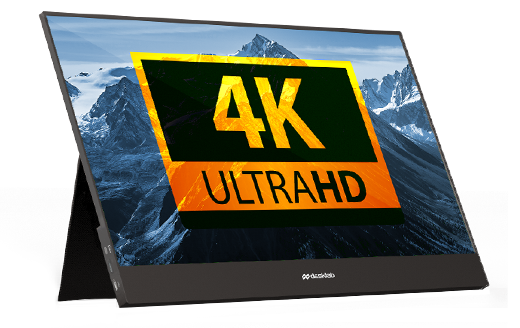 4K isn't just for TVs anymore. Now, you can take brilliant 4K anywhere. Dazzle the boss with sharp and colorful presentations, join the next generation of gaming with incredibly detailed graphics, or edit the photos from your last holiday with perfect precision.
Enjoy Your Vision In Extraordinary Detail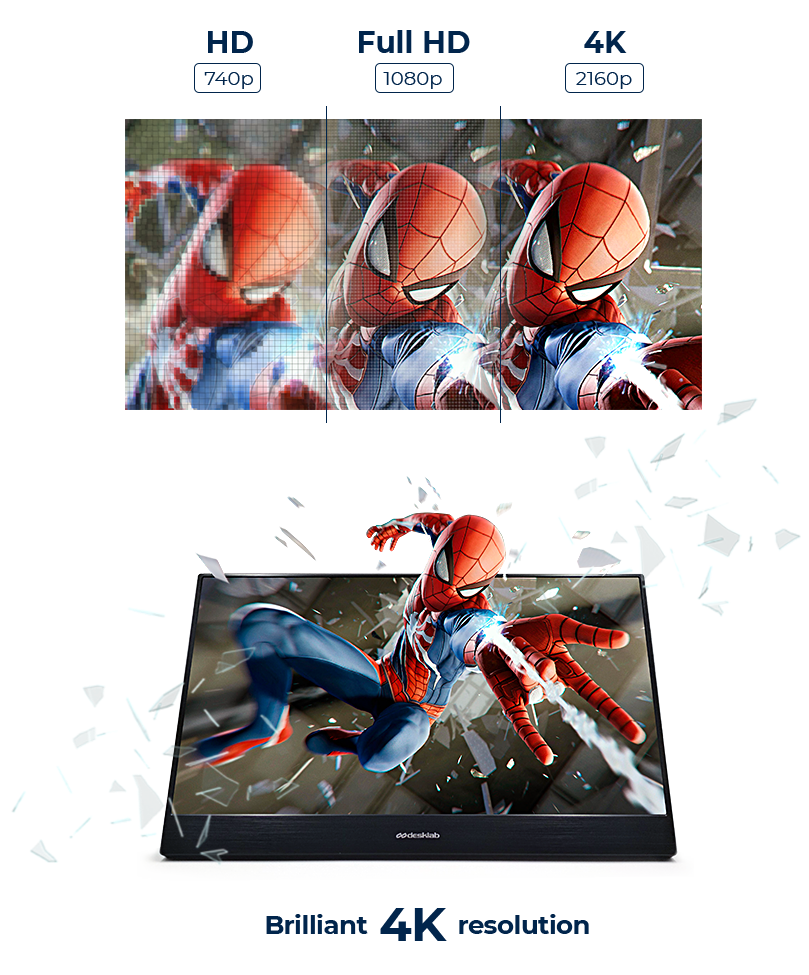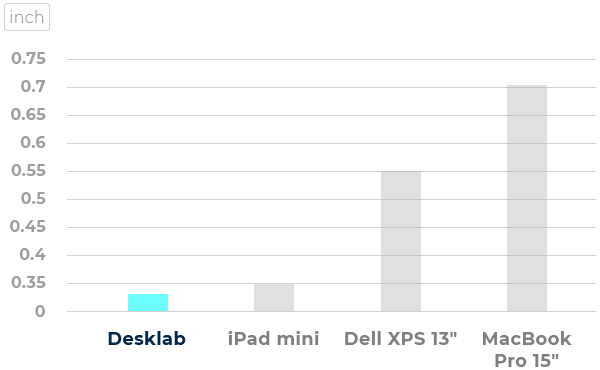 The lightest portable monitor in its class. It is the only monitor that packs so many features into such a lightweight package. At 15 inches and just 1.3 lbs, you can't find a bigger screen or better resolution in this weight class. Not only that, but this monitor is thinner than the average tablet, so it will fit into the laptop pocket in your bag and leave plenty of space for your computer.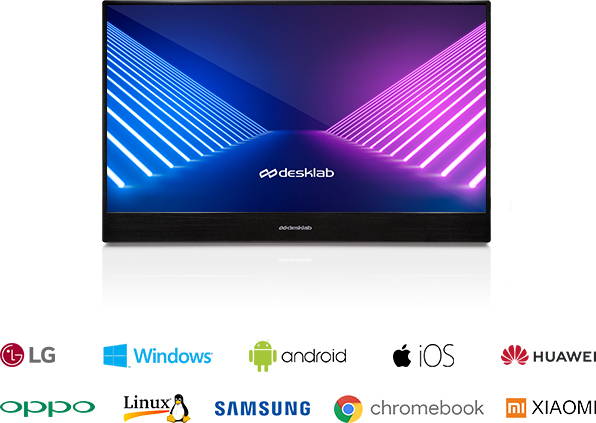 Compatible With All Platforms
With both USB C and HDMI inputs, this touchscreen portable monitor is compatible with everything - from your PC, gaming consoles, Macbooks, Android Devices, Apple Devices, or tablets. Upgrade your 720p or 1080p view to 4K today!
Connect easily with your PC or Macbook and optimize your productivity
Display your laptop or smartphone's content simply by plugging with one cable.
Adapters, cables, and converters are costly and take up valuable space. This touchscreen portable monitor is universally compatible with all devices and has more ways to stay connected with multiple connectivity ports.
It isn't just for laptops. You can connect to any device and turn it into a 4K workspace or entertainment system.
Regardless of how you listen, connect, play, watch, or work, you'll be able to do it instantly on this monitor.
---
This touchscreen monitor offers robust connectivity options, working effortlessly with almost every modern device.


Additional ports for your PC or Mac

This monitor isn't just portable—it's convenient. No matter what device or method of connectivity you use, it will instantly adapt. That means as soon as you plug in, you'll be ready to roll. Start a meeting on your phone or laptop and move it to the monitor without breaking the connection or lag. You don't need to go to the office for bigger screens and better accessibility. You can do it all on this touchscreen portable monitor.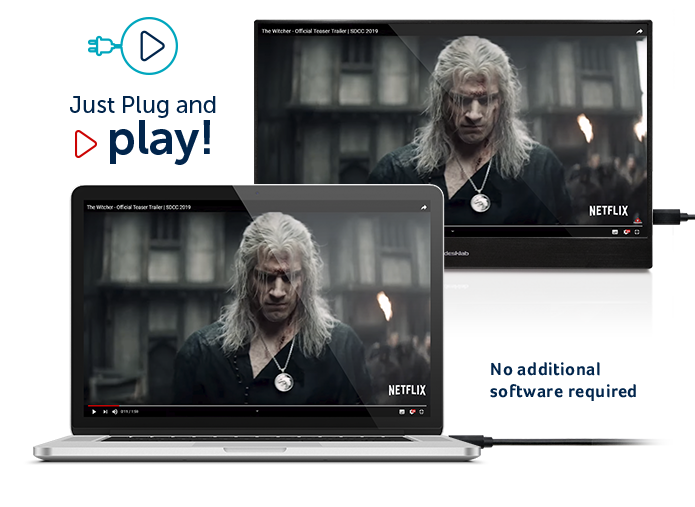 Transform Your Phone Into a Workstation
Writing emails, managing apps, and searching for photos on your smartphone is tedious work—and we won't even get into the frustration of autocorrect. When your smartphone is connected to the portable monitor, it will appear as a desktop-style interface, allowing you to navigate your phone, apps, files, and more with the freedom of ten fingers, not just two clumsy thumbs! Connect a keyboard and mouse and get to work. You may never need a laptop again!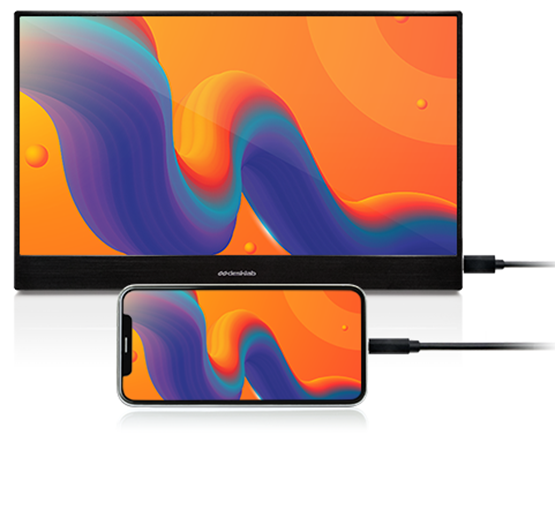 Connect your phone to this touchscreen monitor and increase the screen of your smartphone to 15 inches!
Fear not when you don't have a computer around. This portable monitor transforms the media on your phone into a cinematic experience with crystal clear audio and 4K resolution
An extra screen to help you work more efficiently whether you are coding, sketching, designing, studying or even gaming. It is the most portable, versatile monitor around.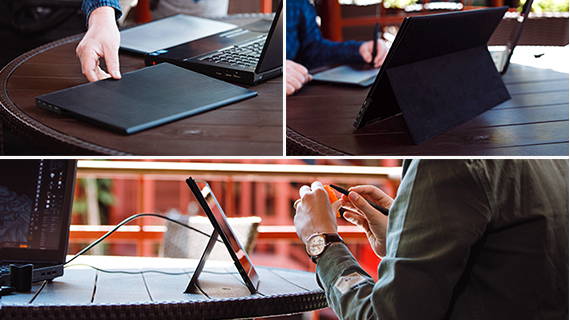 Work the way you like, comfortably. This monitor is purposely designed to provide comfort and convenience everywhere you go.
This touchscreen portable monitor's magnetic cover doubles as a kickstand and is made with high-quality materials and can withstand the wear and tear that comes with transporting your laptop around.
Whether you're a retro gamer, addicted to apps, or on the cutting edge of the console and PC gaming world, this 4K touchscreen monitor will turn up the intensity with clarity, color, and sound that rival your TV.
Choose your favourite gaming platform, connect to this portable monitor - and play!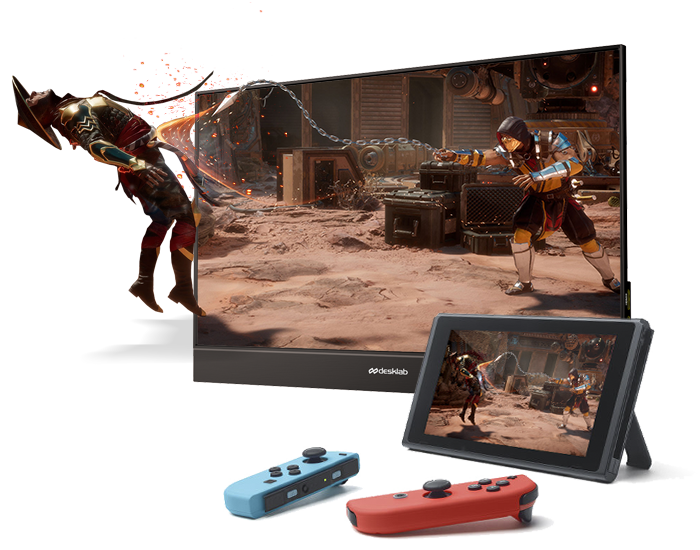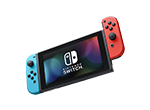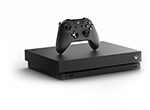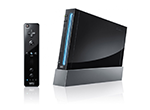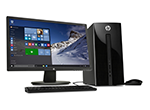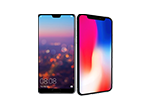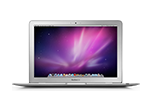 Use with your gaming system. Compatible with Nintendo Switch, PS4, Xbox One, smartphone, laptop, and more. Simply plug in your gaming console and start running your favorite games.
Experience fast and smooth gaming experience while you're on the go. It lets you enjoy your games with better speed, clarity, and fun.
---
Say goodbye
to tiny screens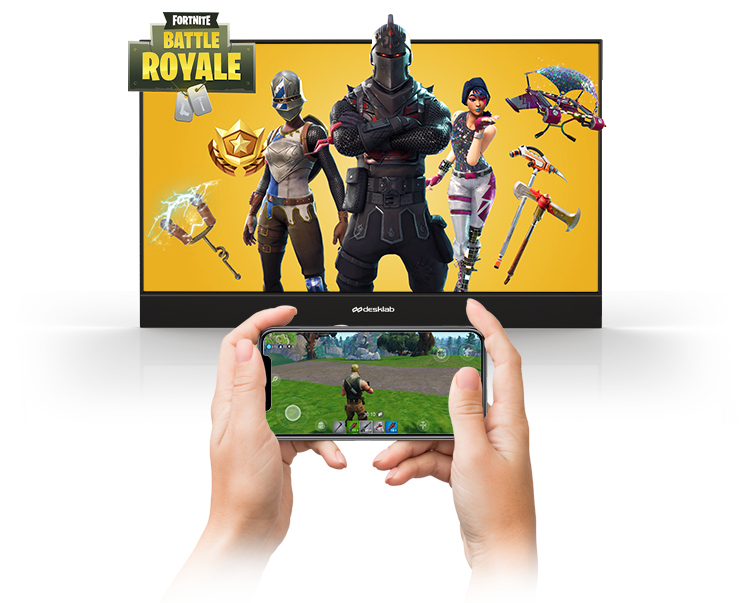 Magnetic Stand and Screen Protector
This portable monitor's versatile magnetic stand doubles as a durable screen protector. There are multiple screen angle adjustments so you can comfortably use it whether you're sitting, standing, or lying in bed. Work the way you like, comfortably. This monitor is purposefully designed to provide comfort and convenience everywhere you go.